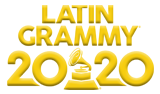 LATIN GRAMMY AWARD 2020 FOR BEST LATIN CHILDREN'S ALBUM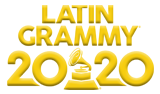 LATIN GRAMMY AWARD 2020 FOR BEST LATIN CHILDREN'S ALBUM
Subscribe for your free * Tina Kids Club * Loyalty card and find out about news and upcoming concerts.
TINA KIDS
Cecilia Valentina Keil (Tina Kids) began her musical studies at the age of eight years old. She is a singer-songwriter and producer and specializes in children's music as well as other genres such as Latin, Rock, Pop, etc (Tina Kids, Falu, Mimosin, Adan Cort, Mario Sanmarti).
Tina is a Senior Professor of Choral Direction and Music Teacher with training in singing and interpretation. She has worked with children, youth and adults. She is also a flutist, a musical director, and produces her own Tina Kids live shows.
*Concerts in theaters, churches and cultural centers of the most outstanding in Argentina. Tours in Spain, Italy and France.
*School choirs and vocal ensembles of the German school Deutche Schule Málaga – Spain.
*SGAE partner.
*Founding member and musical director of the "Asociación Coral Iberoamericana Tantanakuy" for 6 years, until 2014 and musical producer on her album "Crece desde el pié".
*She teaches a course on interpretation of Ibero-American music in Italy.
*Sponsored by the Department of Culture and Education of the Diputación de Málaga, it has taught the teacher training course "Game and music".
*Creator of the children's radio program "La isla azul" for RRNetwork Marbella.
*Coach and jury in the German competition for young talents "Jugend Musiziert" Porto 2013.
*Music composer for the complete AleKids English method for children (Album K2, K3, K4 and musicalization of games-rhyme based on the 42 phonemes of the English language).
*Artist from Baby Radio and Radio UPA.
*1st SGAE Mentoring Program Recognition.
*21st Latin GRAMMY Award – Best Children´s Album: "Canta y Juega".
*64th GRAMMY Nomination – Best Children's Album: "A Colorful World".
Hopefully these creations that contain all my love and a little of what I have learnt through my adventures, well accompany and enrich many children's learning experience through life, provide magical entertainment and many happy moments for boys and girls all over the world !!!
Tina